www.wiseminds.com.au - Wise Minds Australia
Features Overview

Our membership levels are created that even the Free membership level receives multiple benefits and enough to have you found by locals or parents and employers Australia wide.
01. Searchable directory

listing
Your listing is placed in our directory in multiple search options from location and area, services, categories, classes and workshops!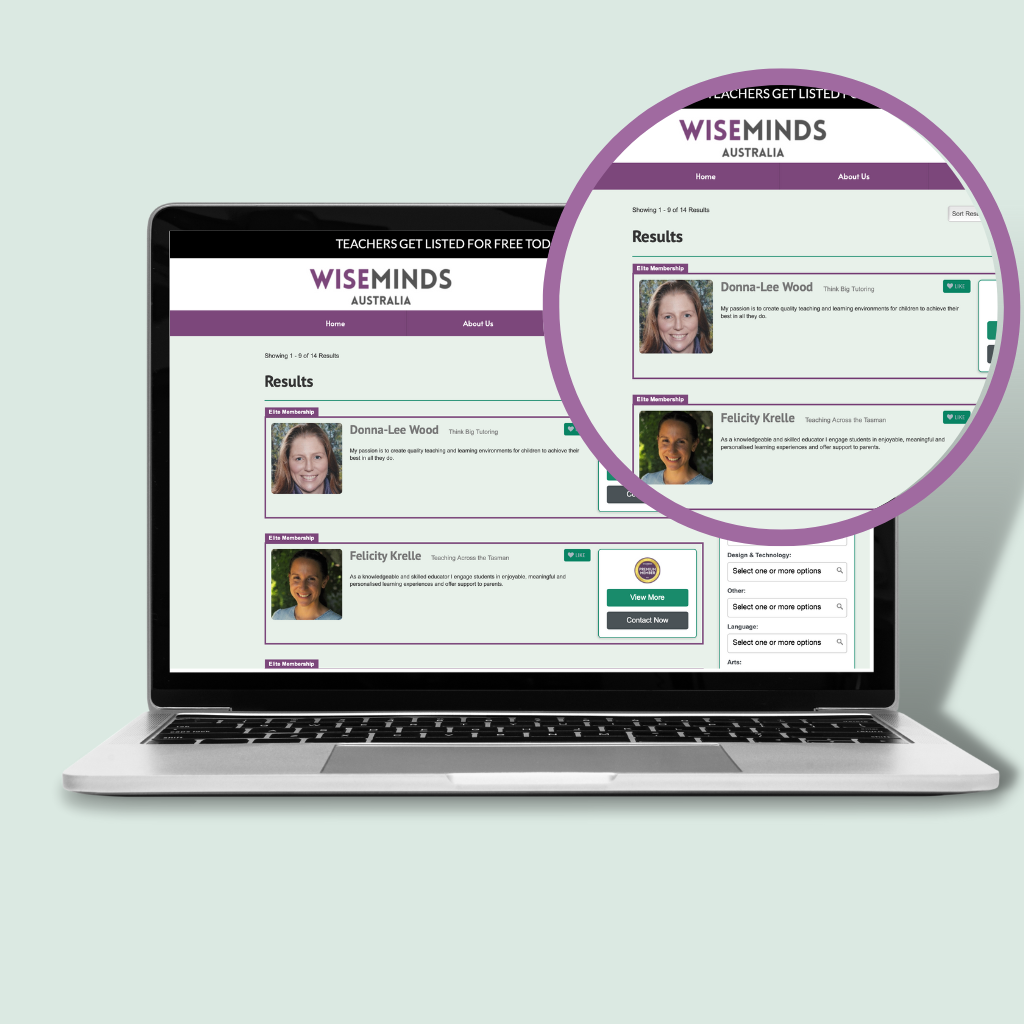 02. Appear at top of search results
Priority listings appear based on chosen membership level. Elite members will be automatically showcased at the top of a search result that is apart of the users filter option. For example Math Tutor Online will include all Elite members first that provide this service, then Pro members followed by Free members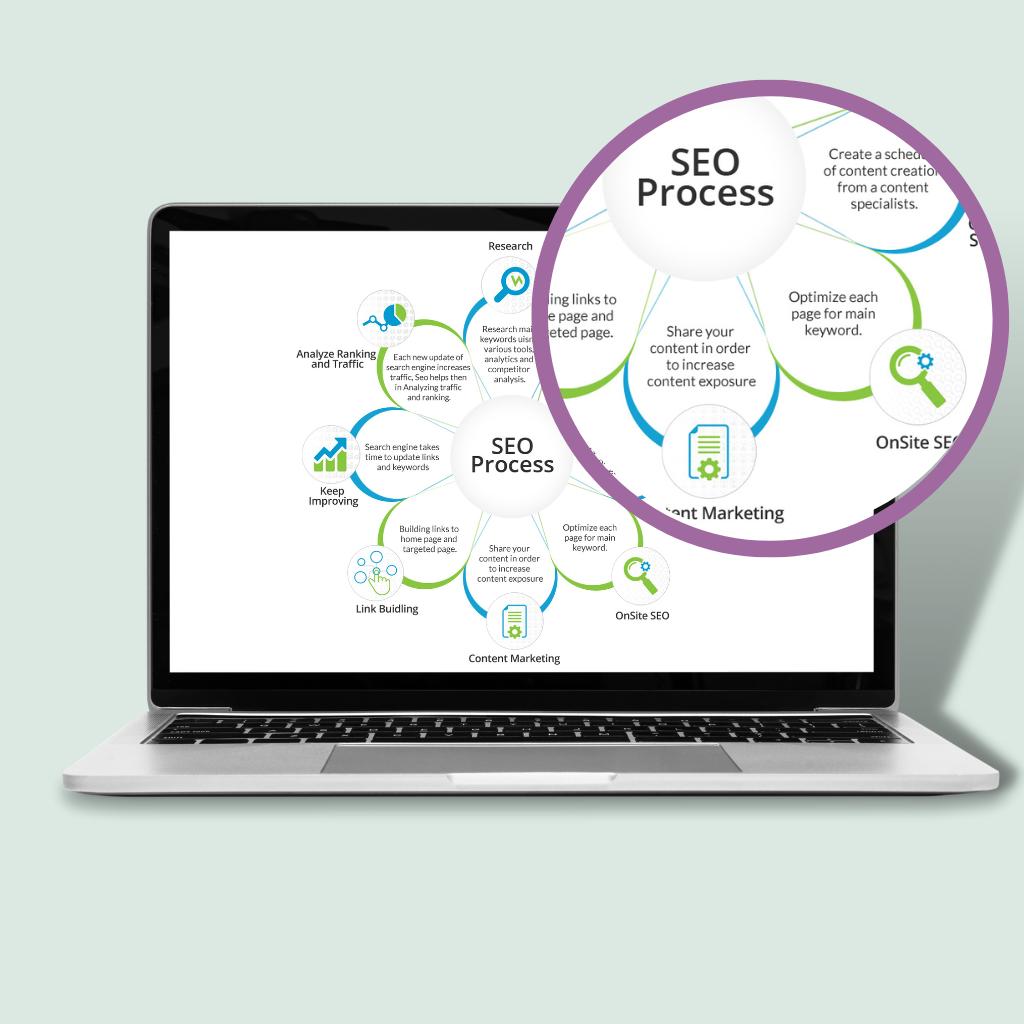 03. Built in Search Engine Optimisation (SEO)
Search Engine Optimisation on every page provides valuable information about your business to prospective customers. It also increases your businesses visibility in local search. Increase your chances of outranking your local competitors and drives traffic and customers to your business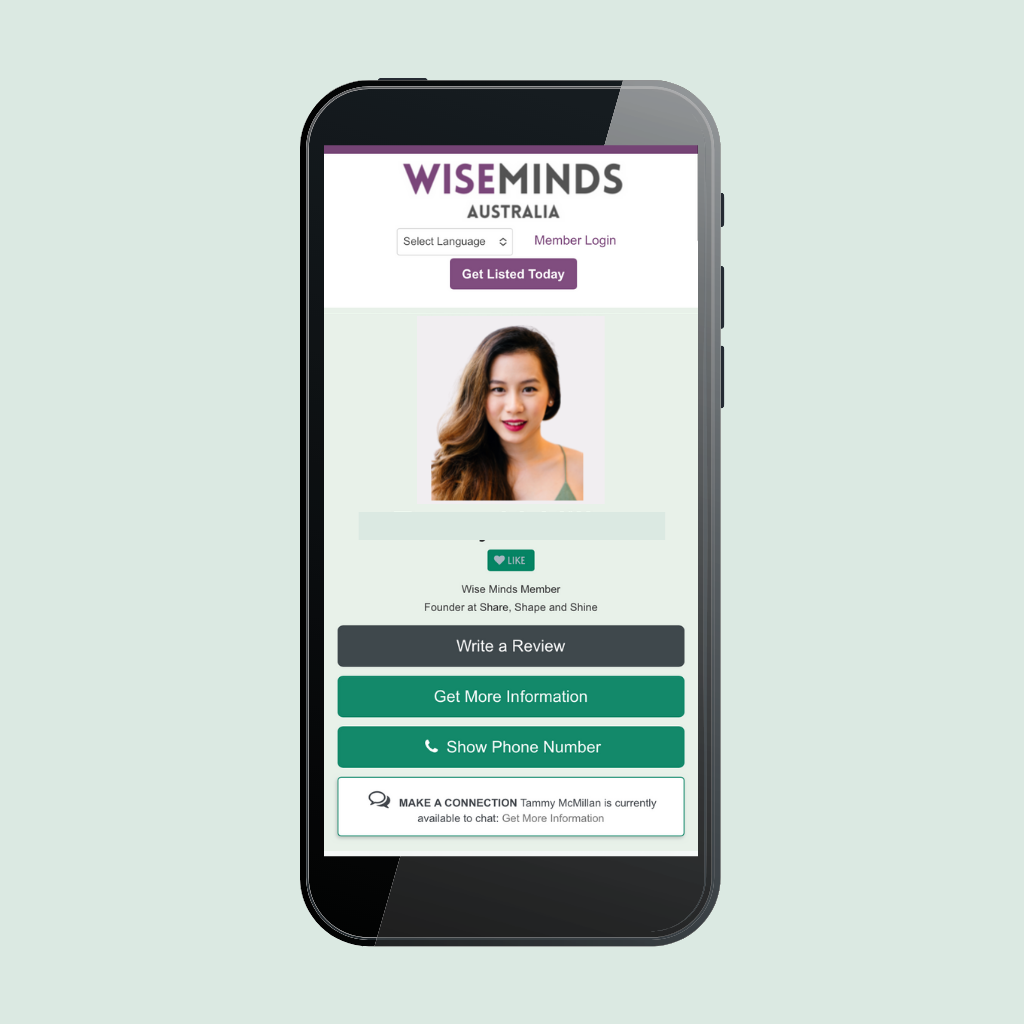 A head shot of yourself shows the prospective client who you are. Keep it high quality and professional, always.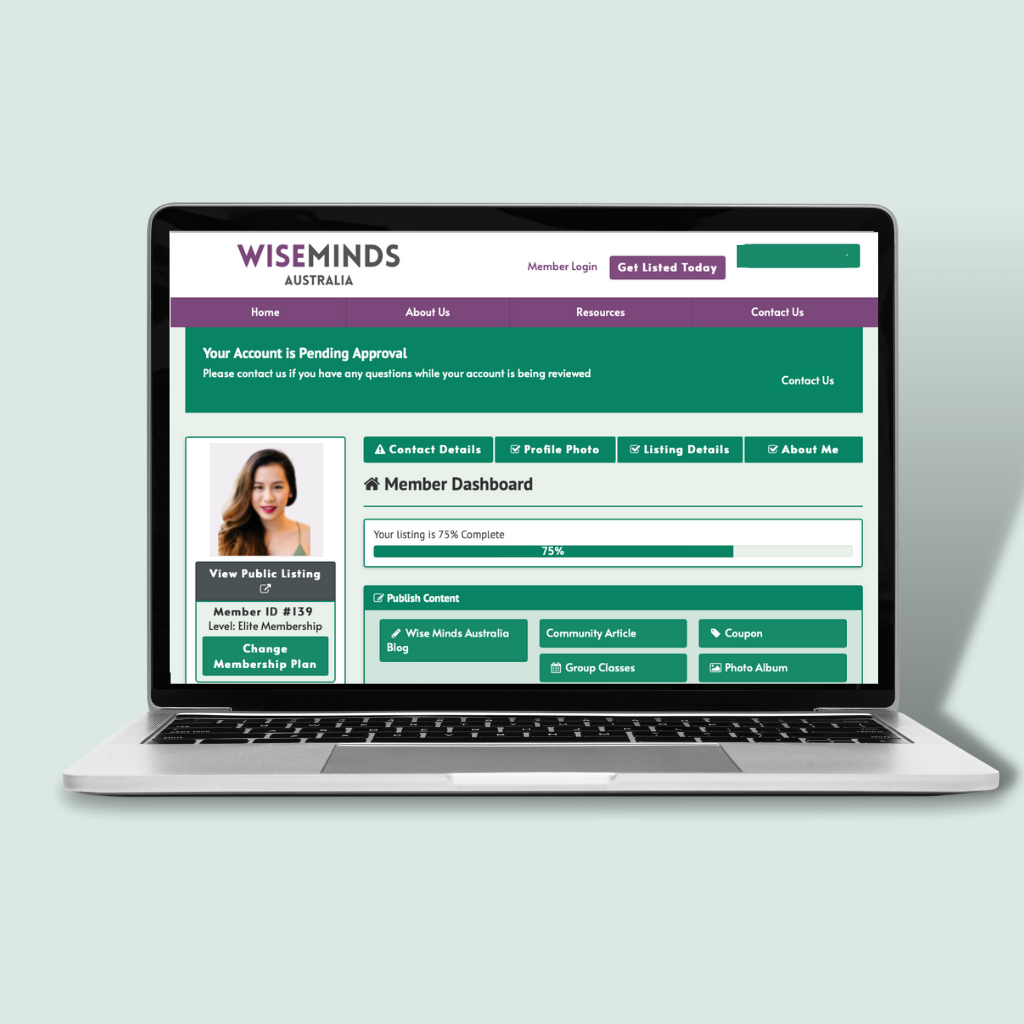 You are always in control of your live profile and can login to your dashboard on any internet browser anytime.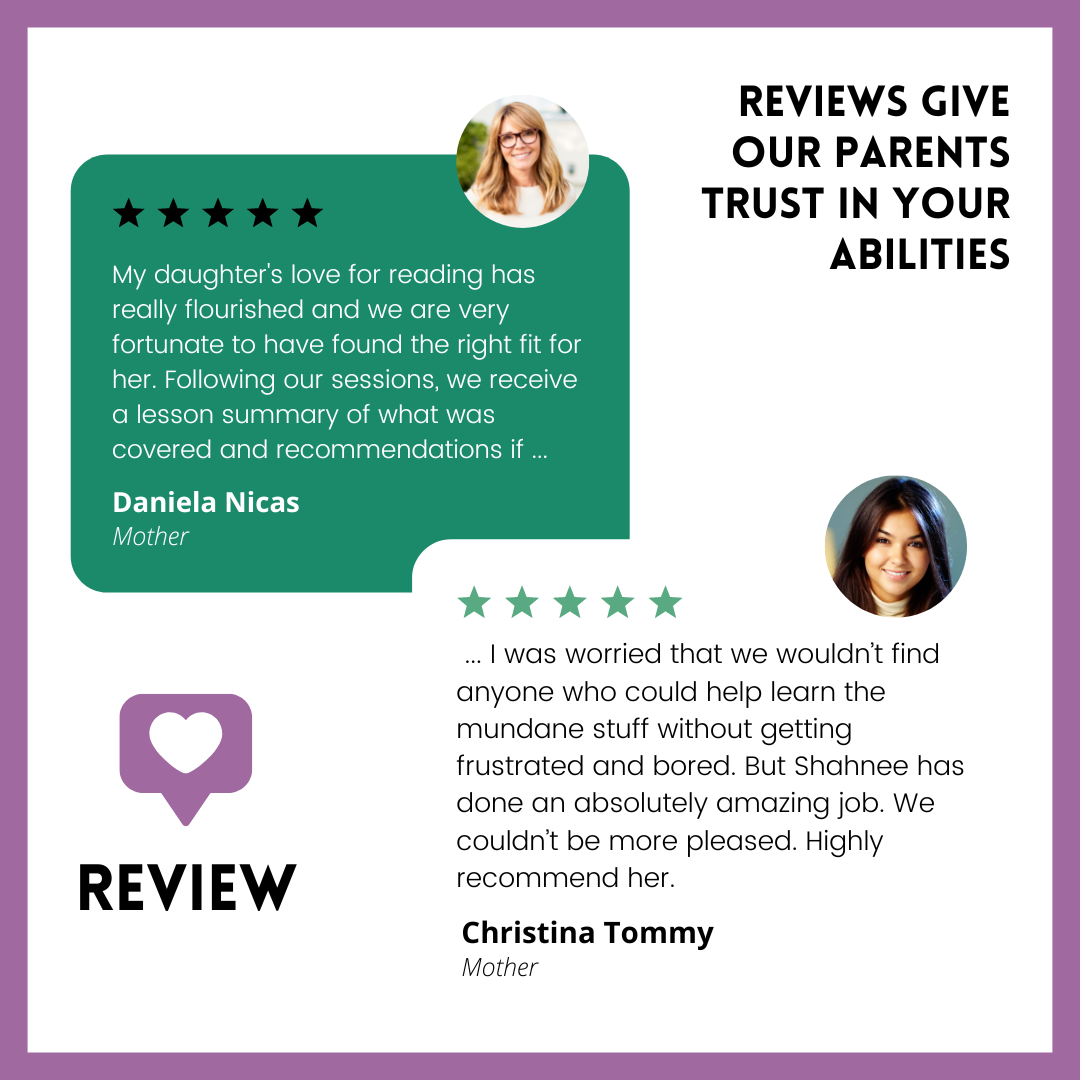 06. Receive reviews

and respond
Show prospective clients your excellent reputation. All our members are able to receive reviews on their profile however Elite Members are given the ability to respond thanking their client for the kind words and feedback, bonus!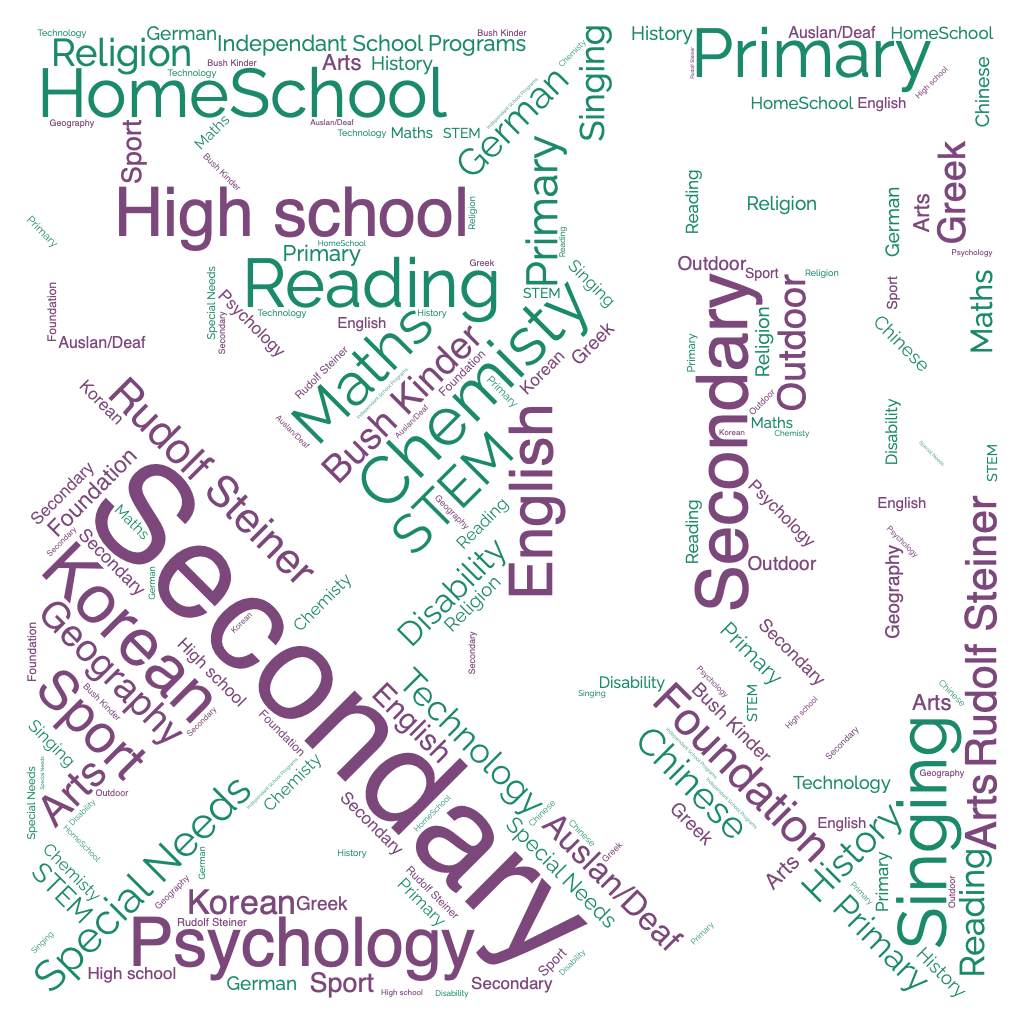 07.

Categories
2,

6 and Unlimited
A key difference with our membership levels is the ability to choose what subjects you teach. Free members are given the option to choose a limit of two, Pro members are given six and Elite have unlimited access to categories.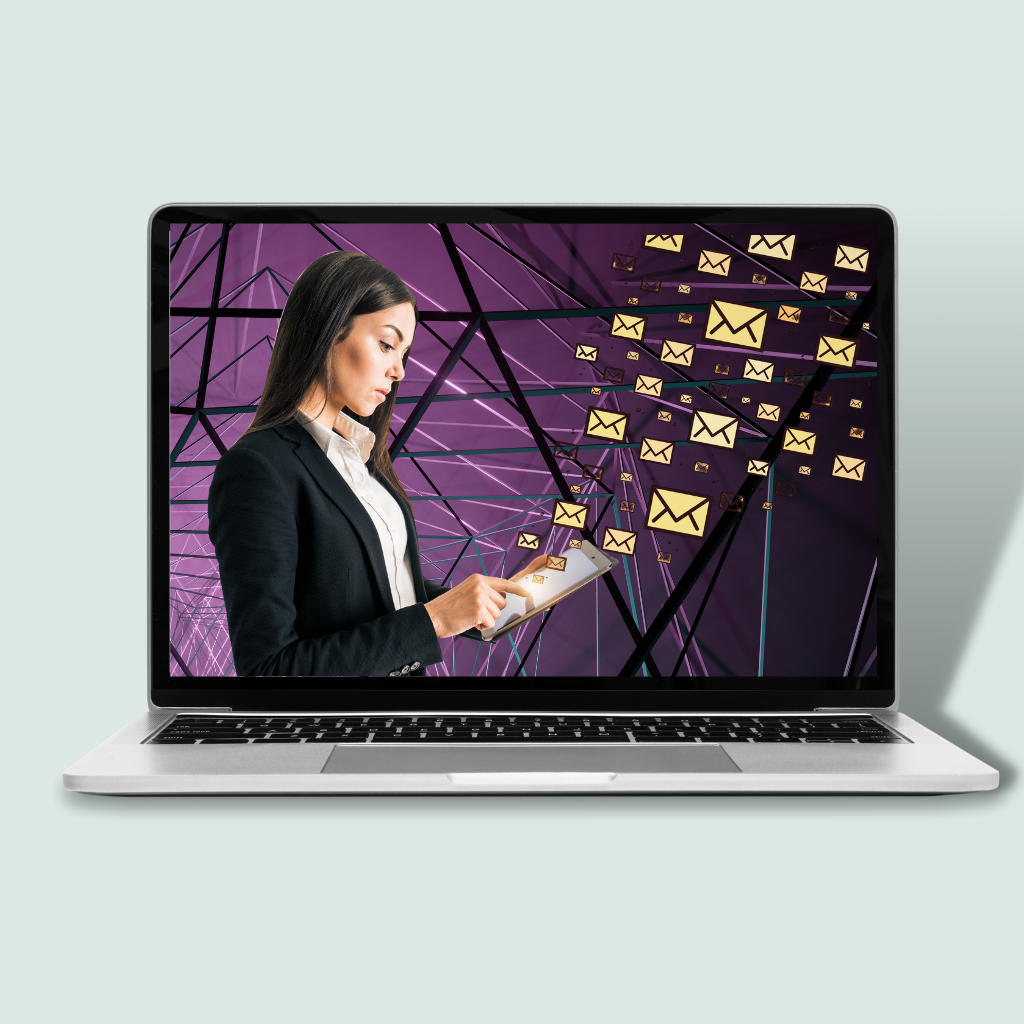 08. Receive email contact
Parents or employers make contact with you directly into your inbox. Paid members are contactable via phone, social media or their own direct website/blog. Free Members pay a small lead fee of $2.50 whilst our paid members receive all leads for free .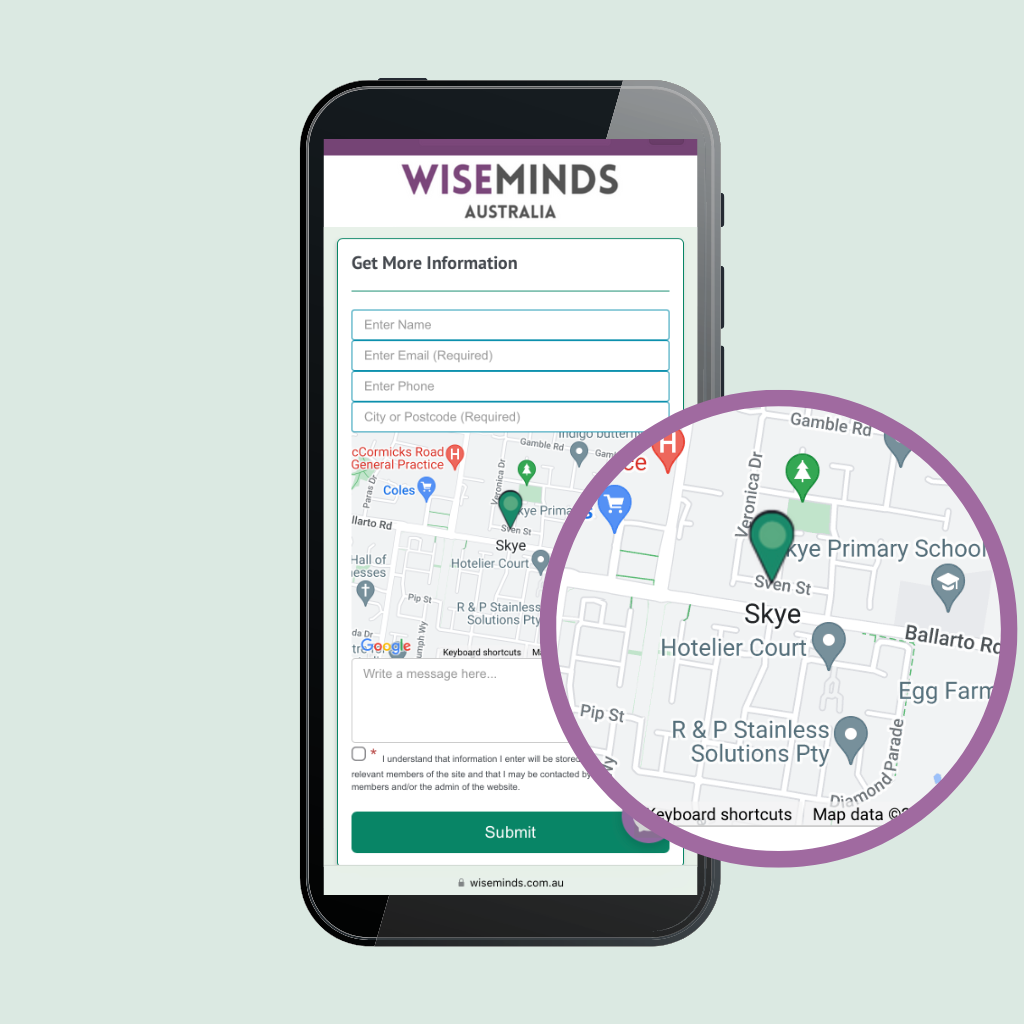 09. Display Google Map area
Precise Geo-coded pin locations shows consumers the location you are in. The map pin is placed either in your local area or your specific location depending on what you choose in your profile.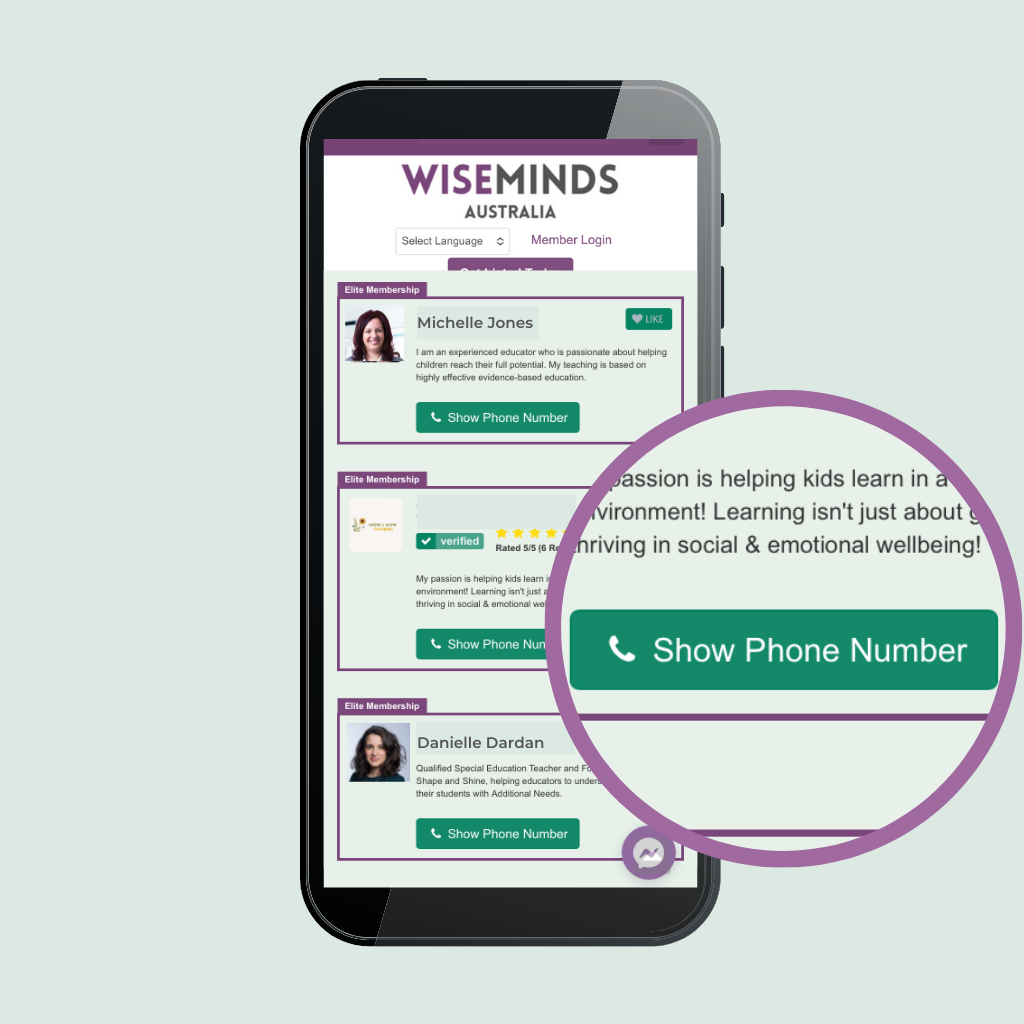 10. Click-to-call phone number
With a single click, prospective clients can contact you directly from their smart phone.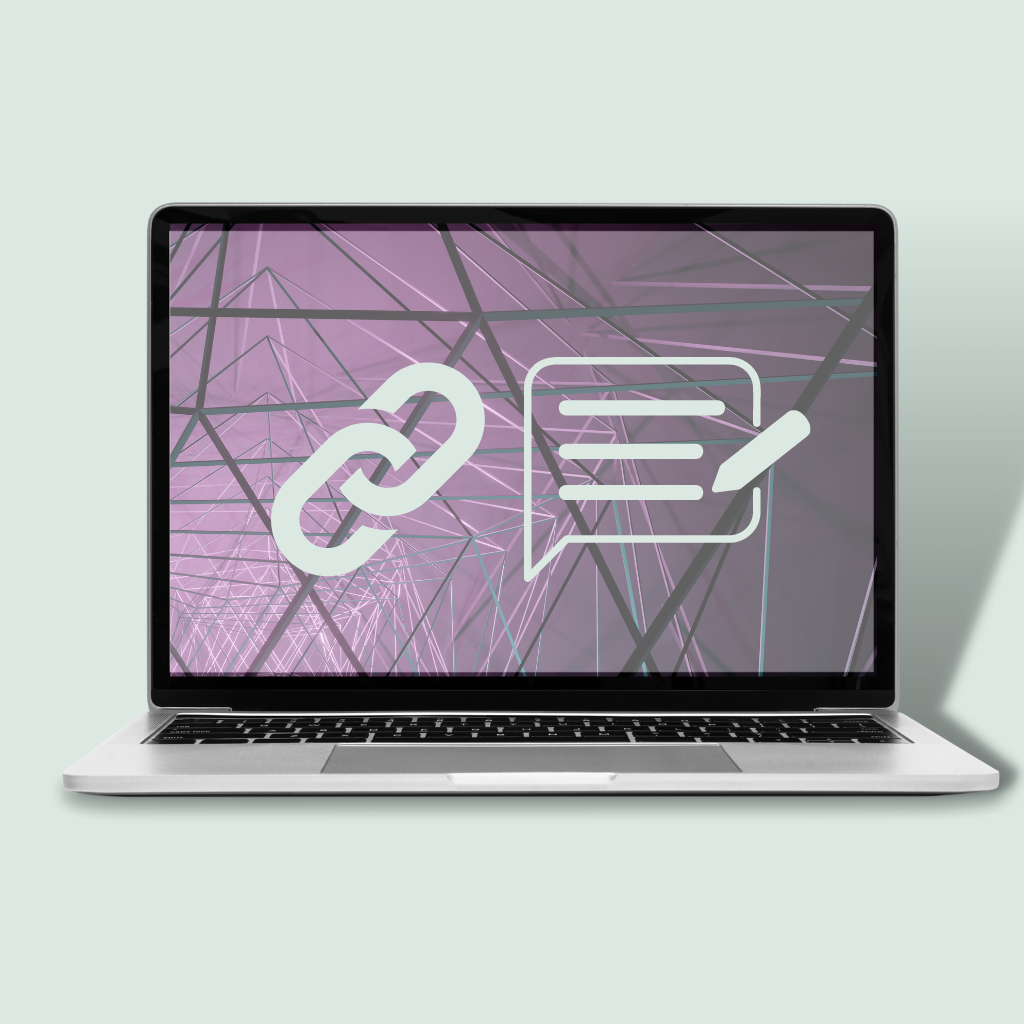 11. Link to your website or blog
Direct link to your website or blog. Allows consumers to learn more about you and your business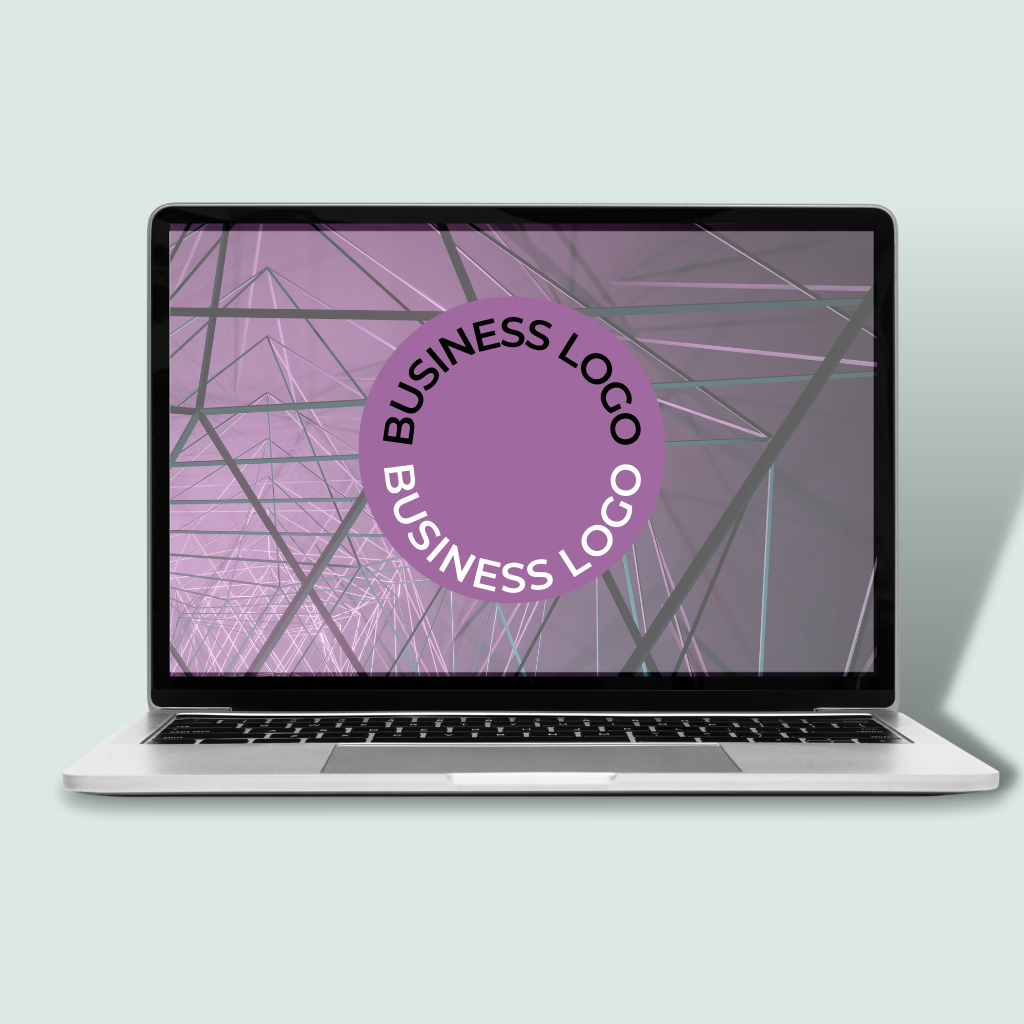 Representing your business brand with your logo. Or choose to use your profile image only/also.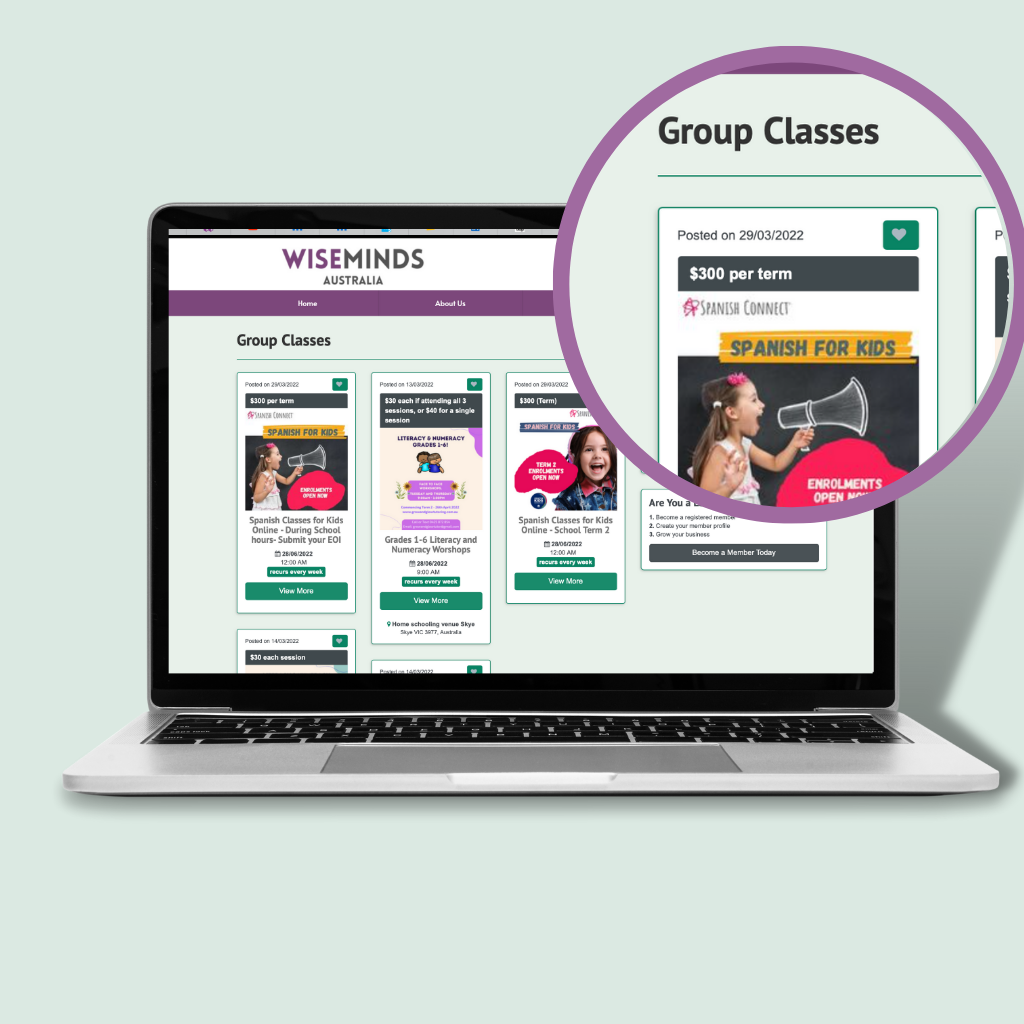 A key feature, publishing your classes including time, costs and details to your profile. Conveniently your classes are also placed on the directory home page for our consumers to browse through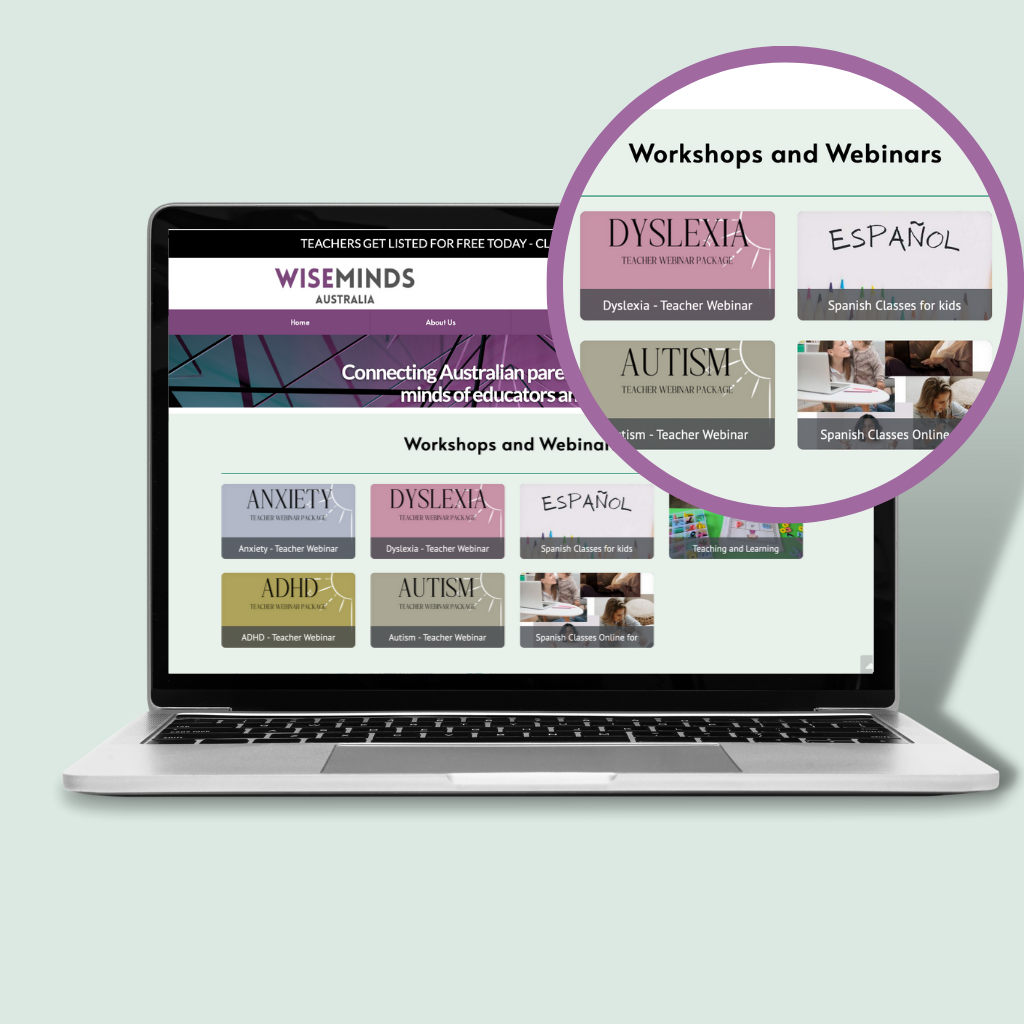 Workshops are a great way to run a single or short series of sessions. Workshops can be for students or parents and are also placed on the directory home page for our parents and employers to browse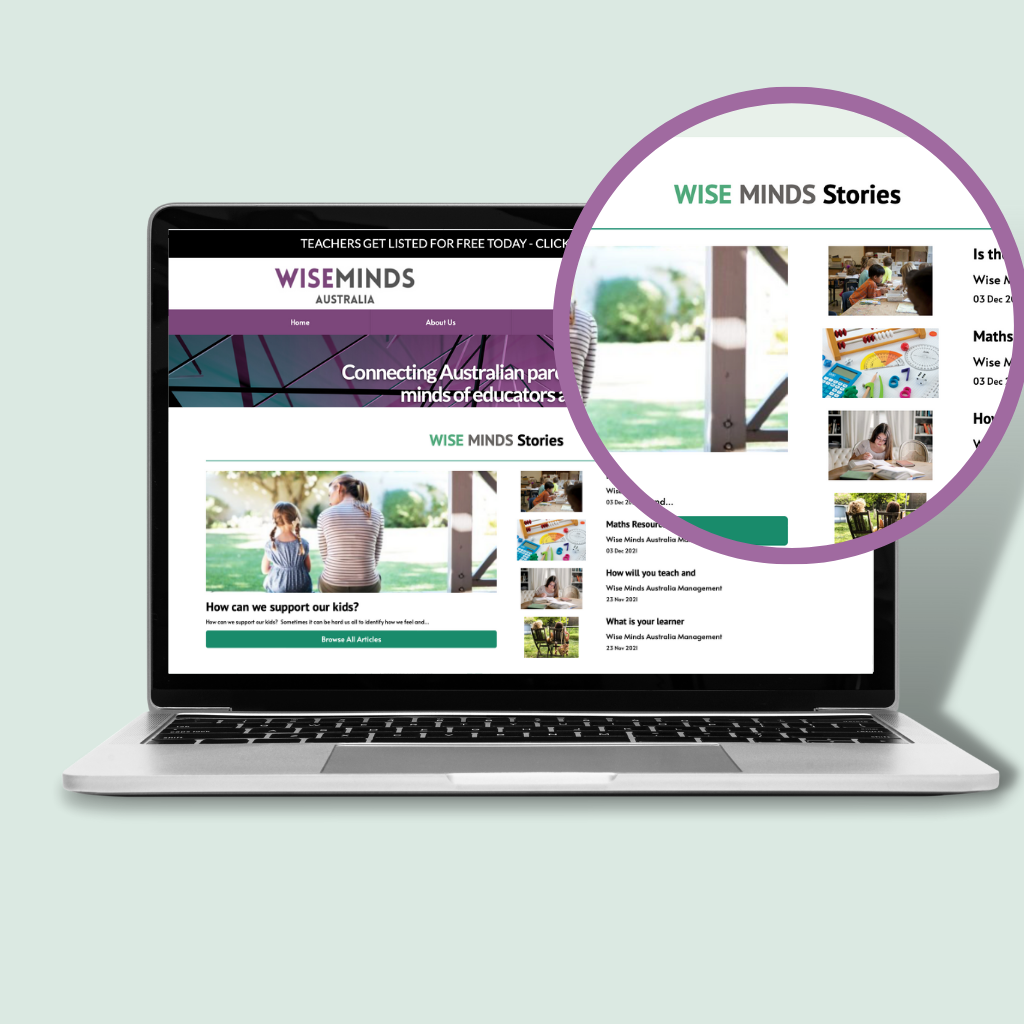 15. Publish Articles and Blogs
Whether or not your website has a blog or not, here's where you can publish unlimited articles about your specialty, your classes & your services.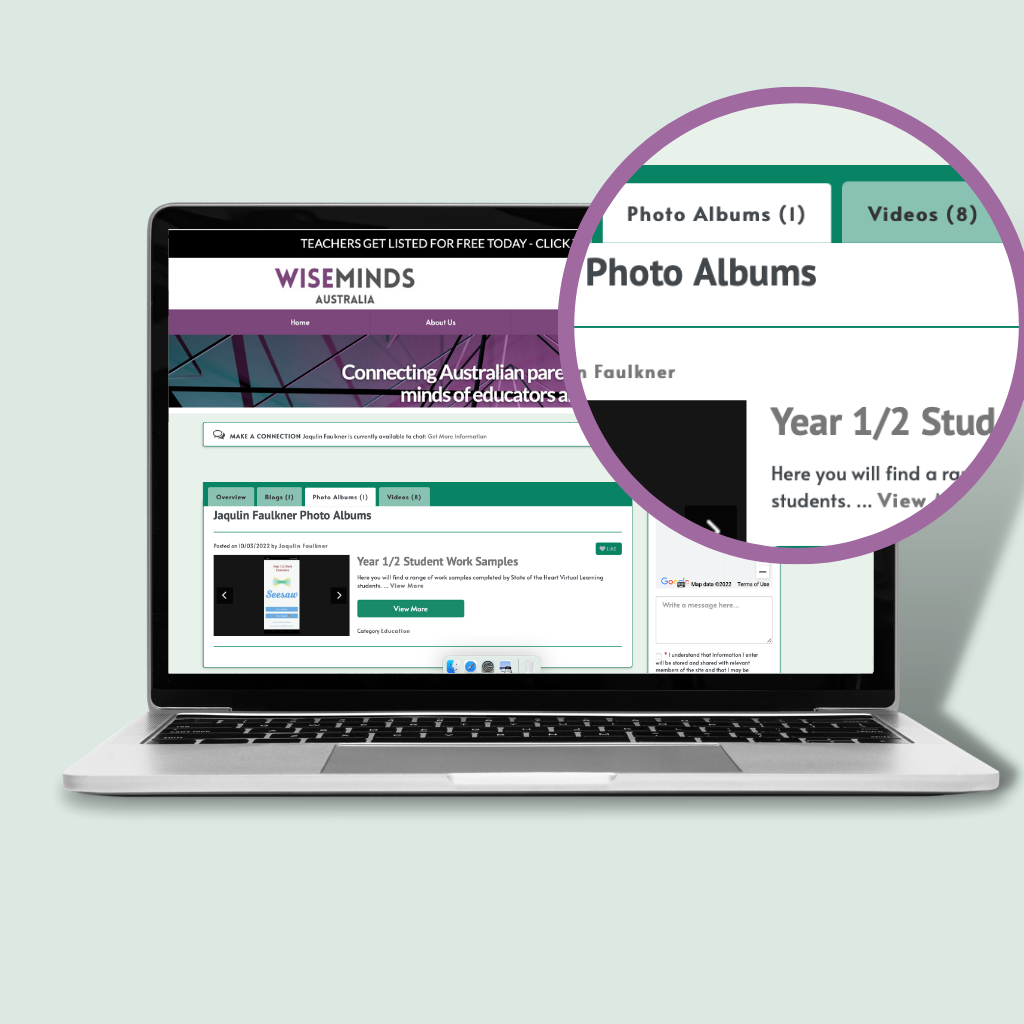 Display photos of you, your classes, students and the excellent outcomes of your sessions.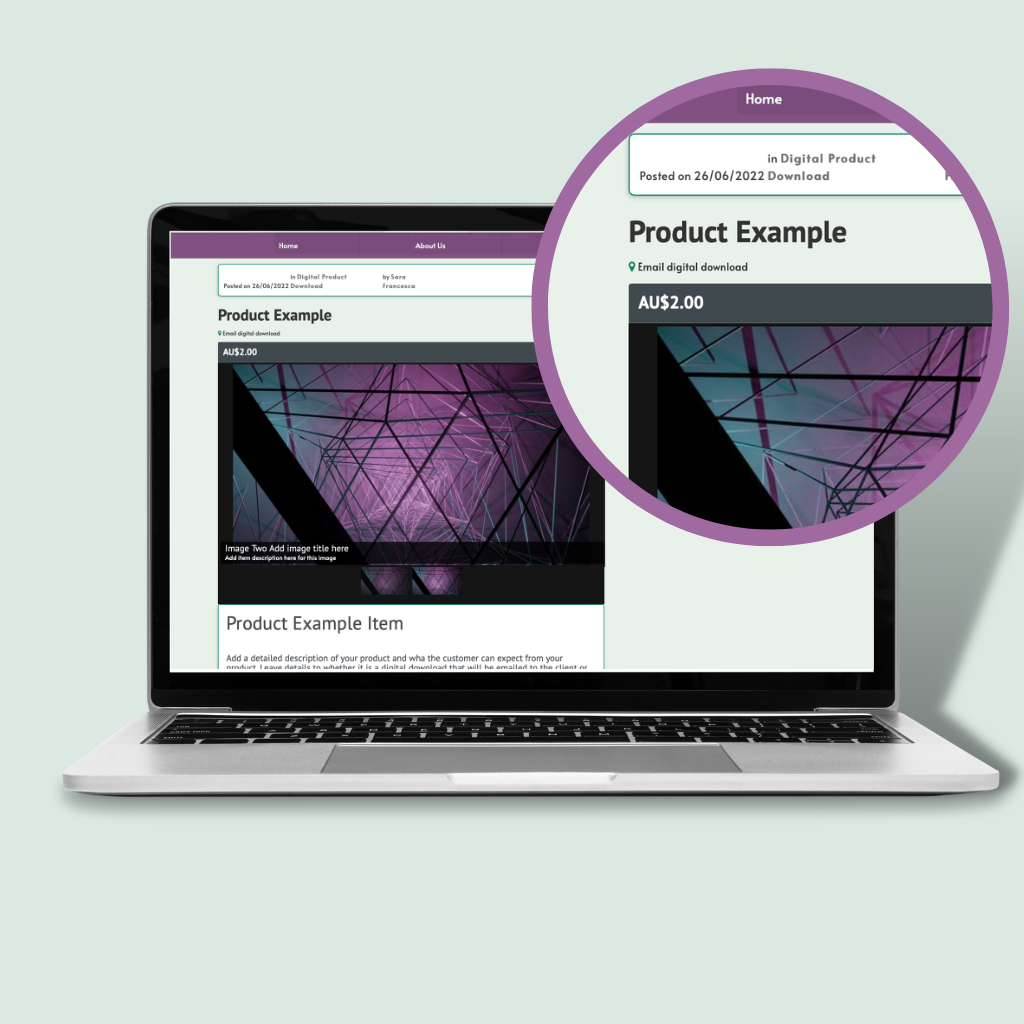 17. Publish Products and PayPal button
Sell your physical or digital products including your own PayPal payment button directly linked to your own account.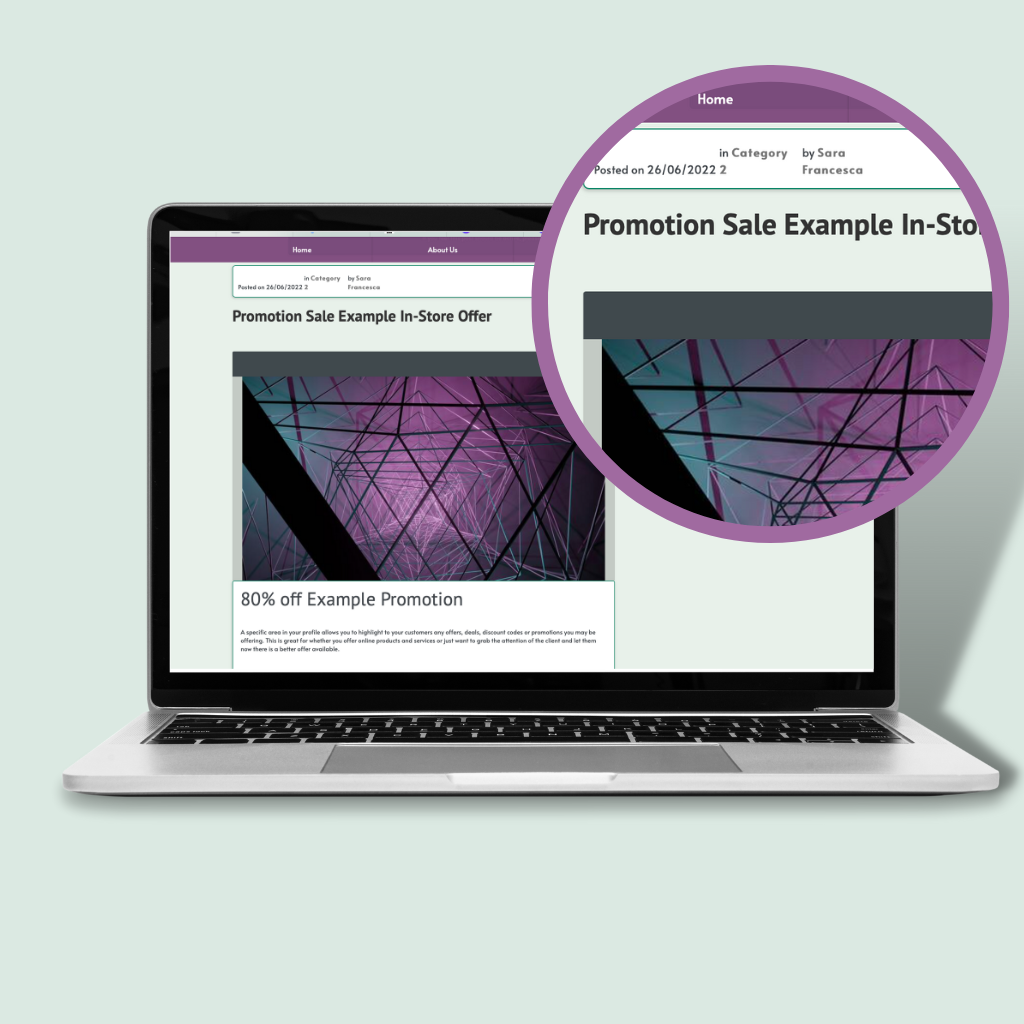 18. Publish discounts and specials
Tell prospective clients who are searching for your services about discounts, deals or coupons and about your special promotion!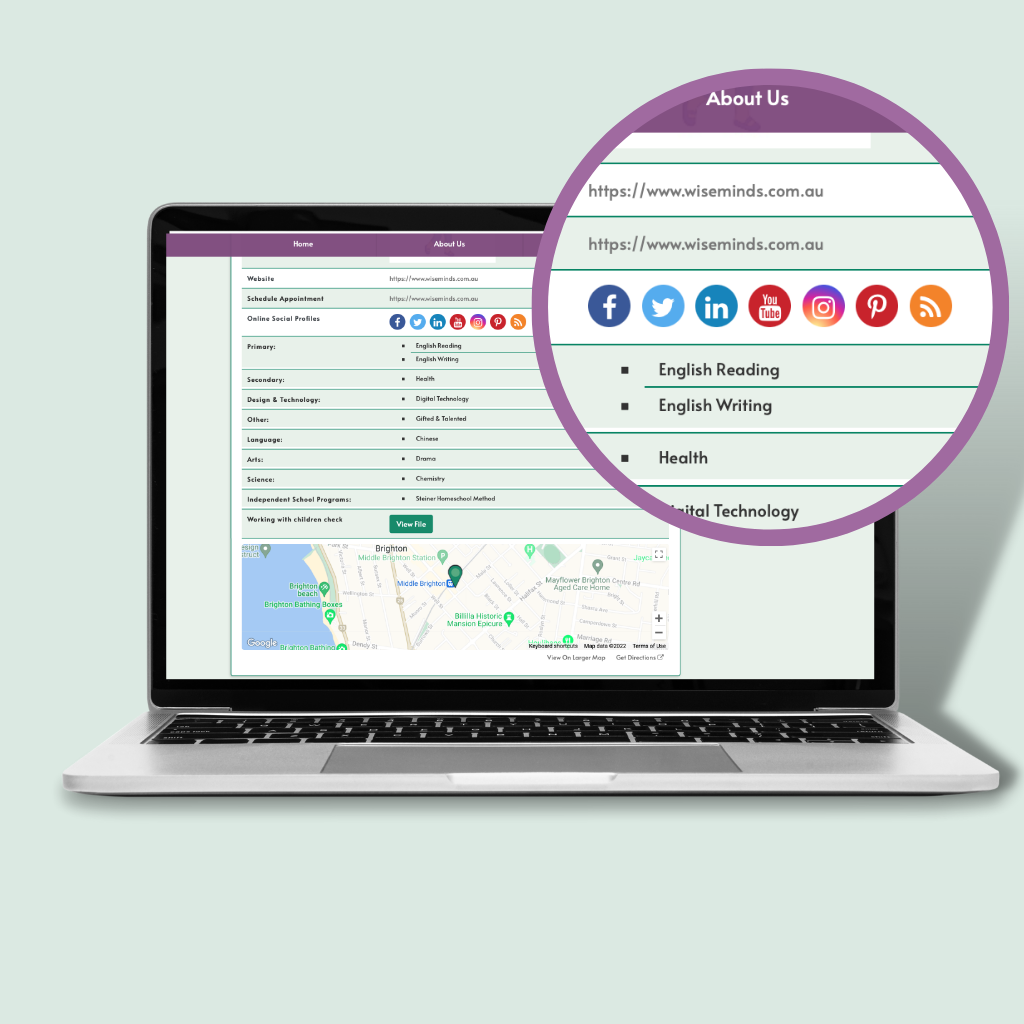 Directly link prospects to your social profile.
Provide social proof displaying your business personality and character!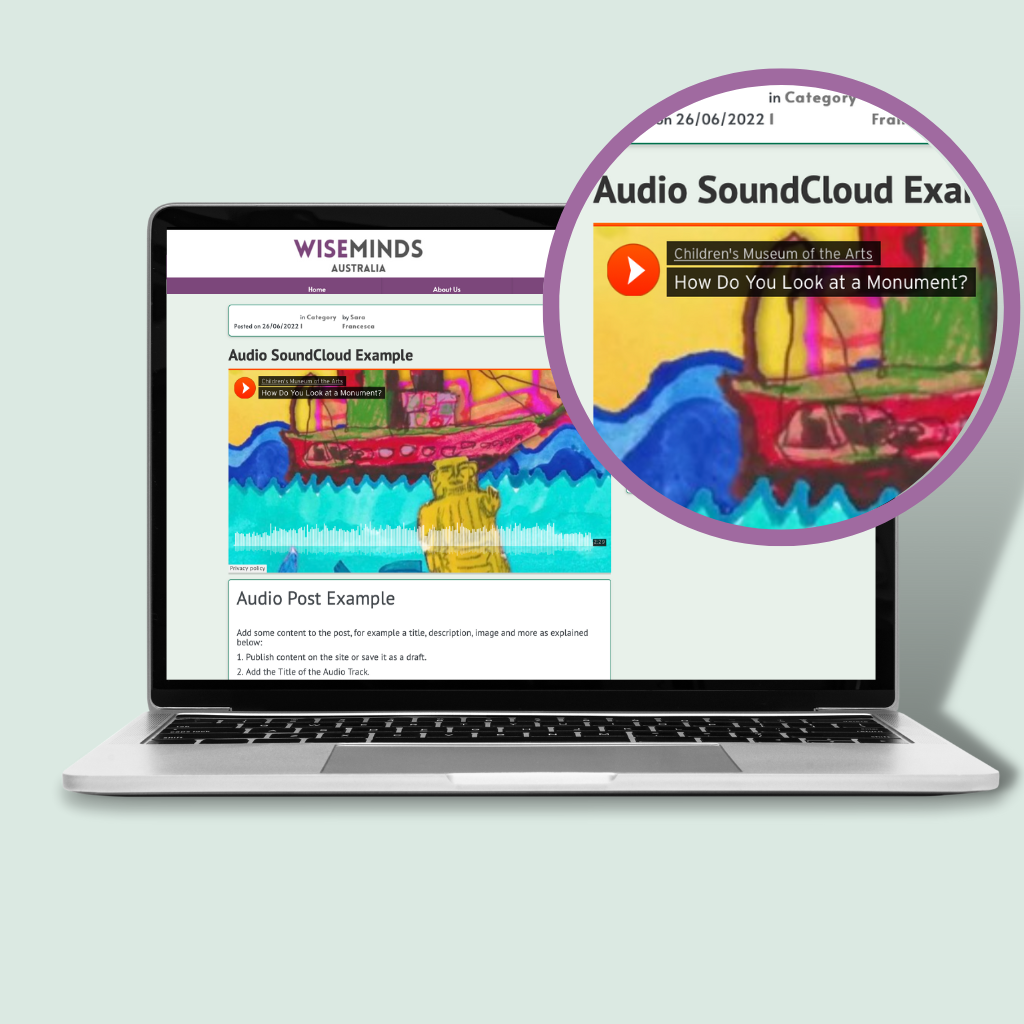 Add audio files from your SoundCloud account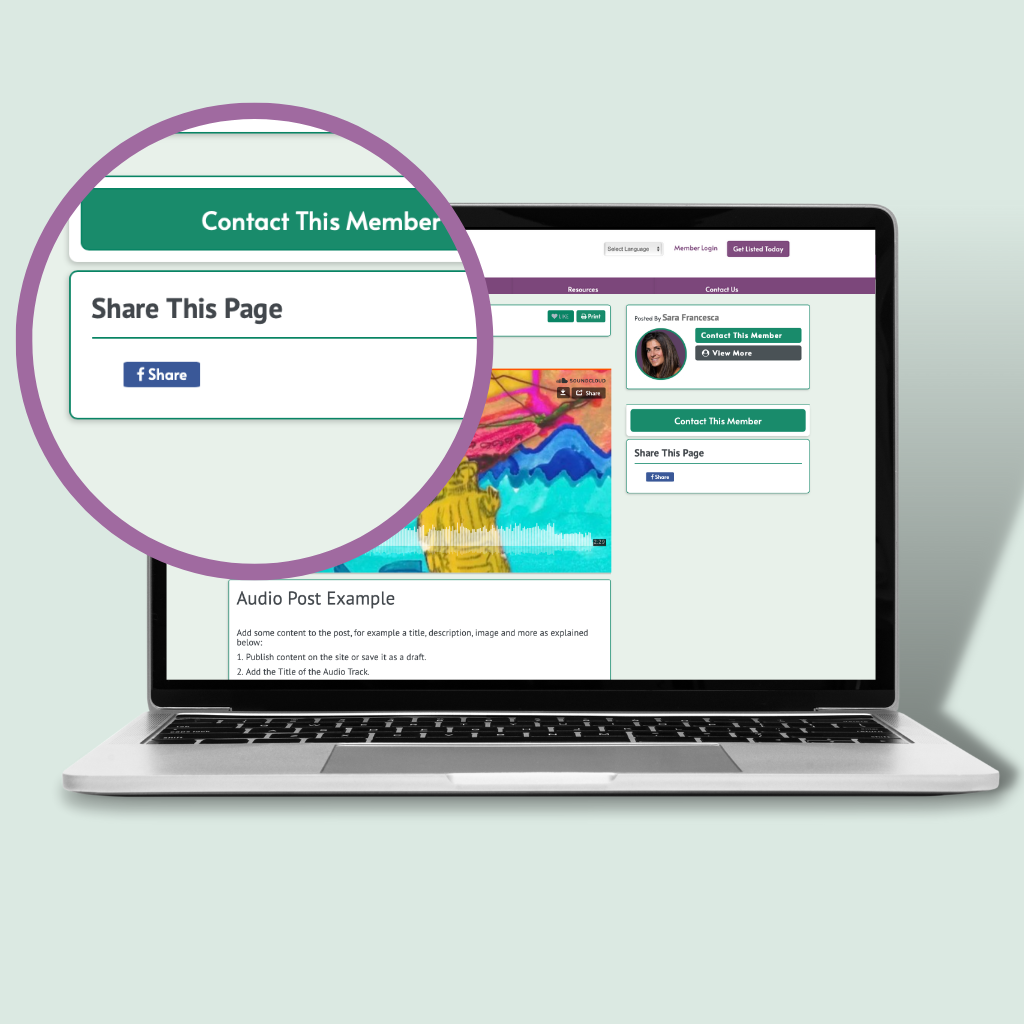 21. Free social sharing on every page
Share your profile link with your social platforms and have your image/logo or photos automatically update in the URL link instead of the Wise Minds Australia logo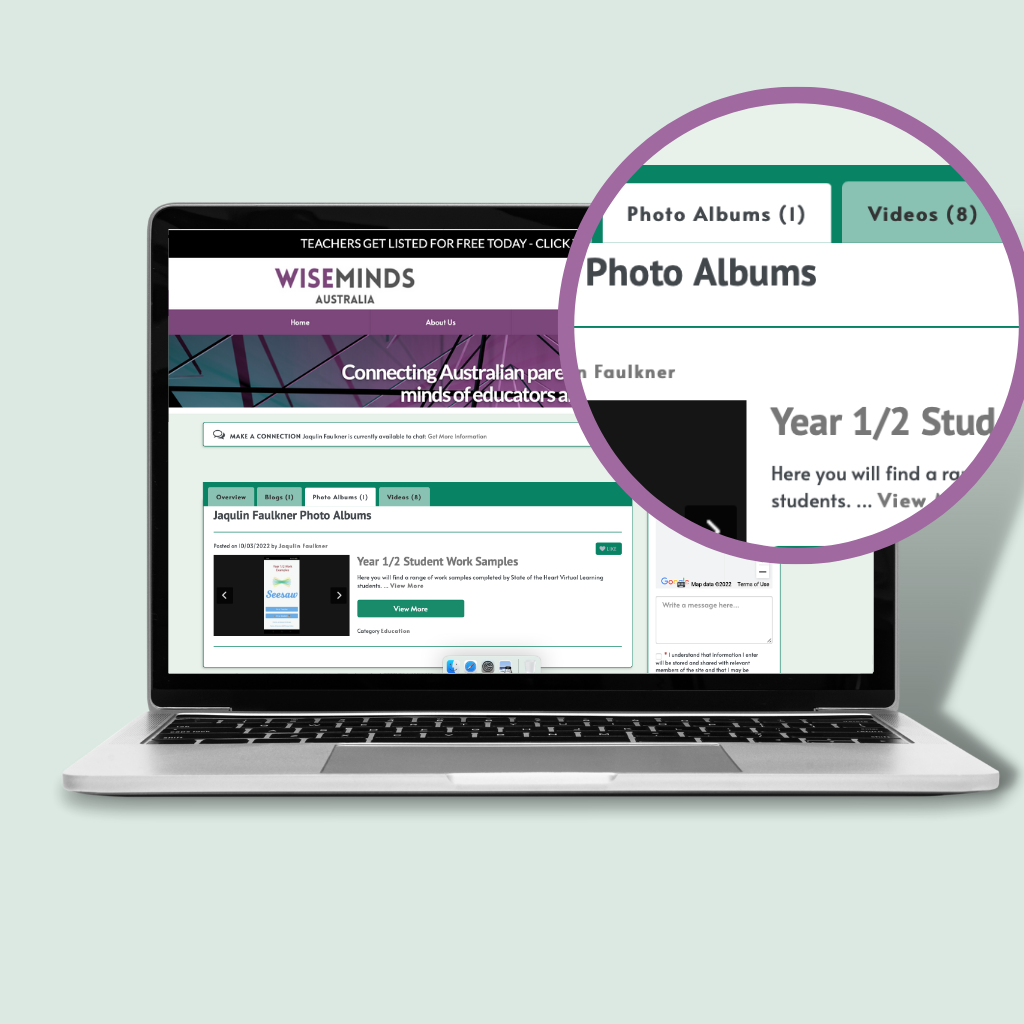 22. Add video from YouTube / Vimeo
Display Videos of you, your classes or vlogs or anything that might be relevant for your business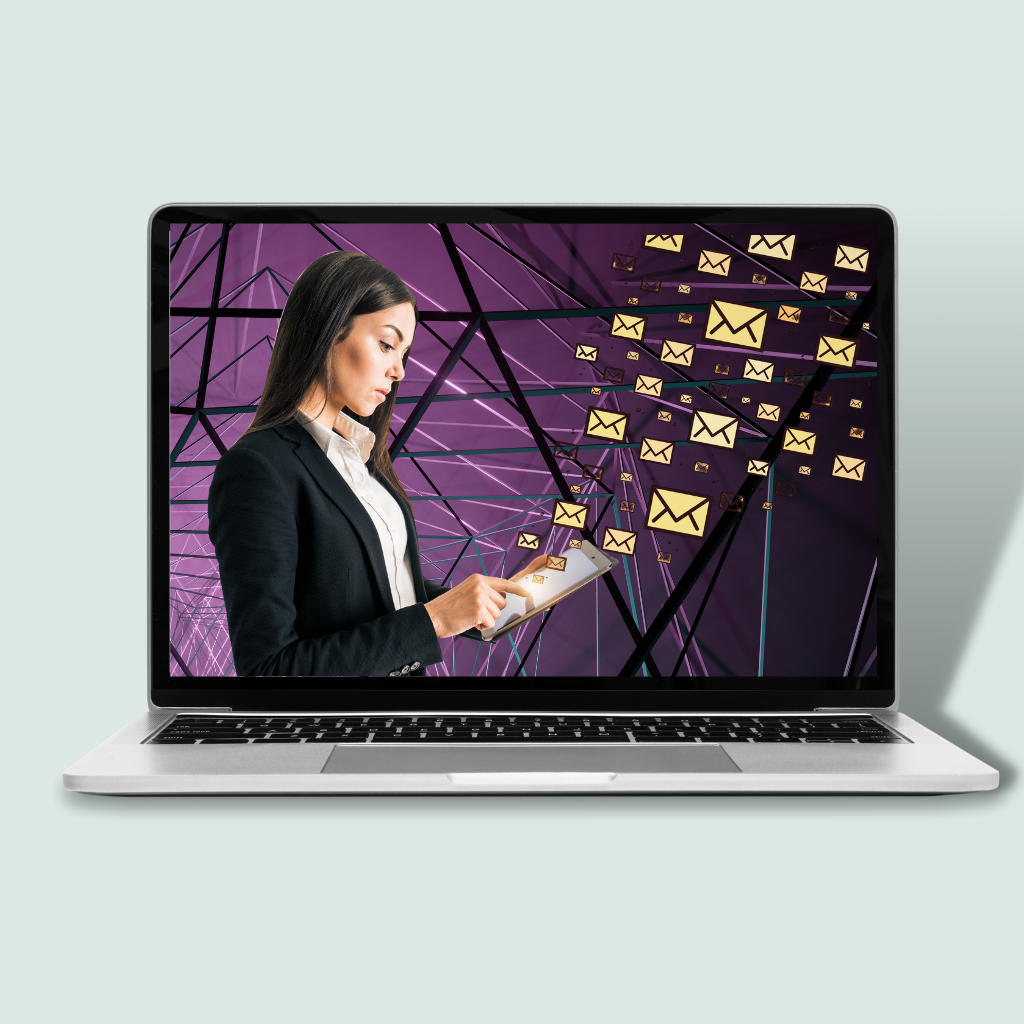 23. Premium member support
We love all our members and we are attentive to respond to requisitions, questions and suggestions any time. However our Elite members will receive priority response with our team during business days being Monday to Friday 8am till 10pm.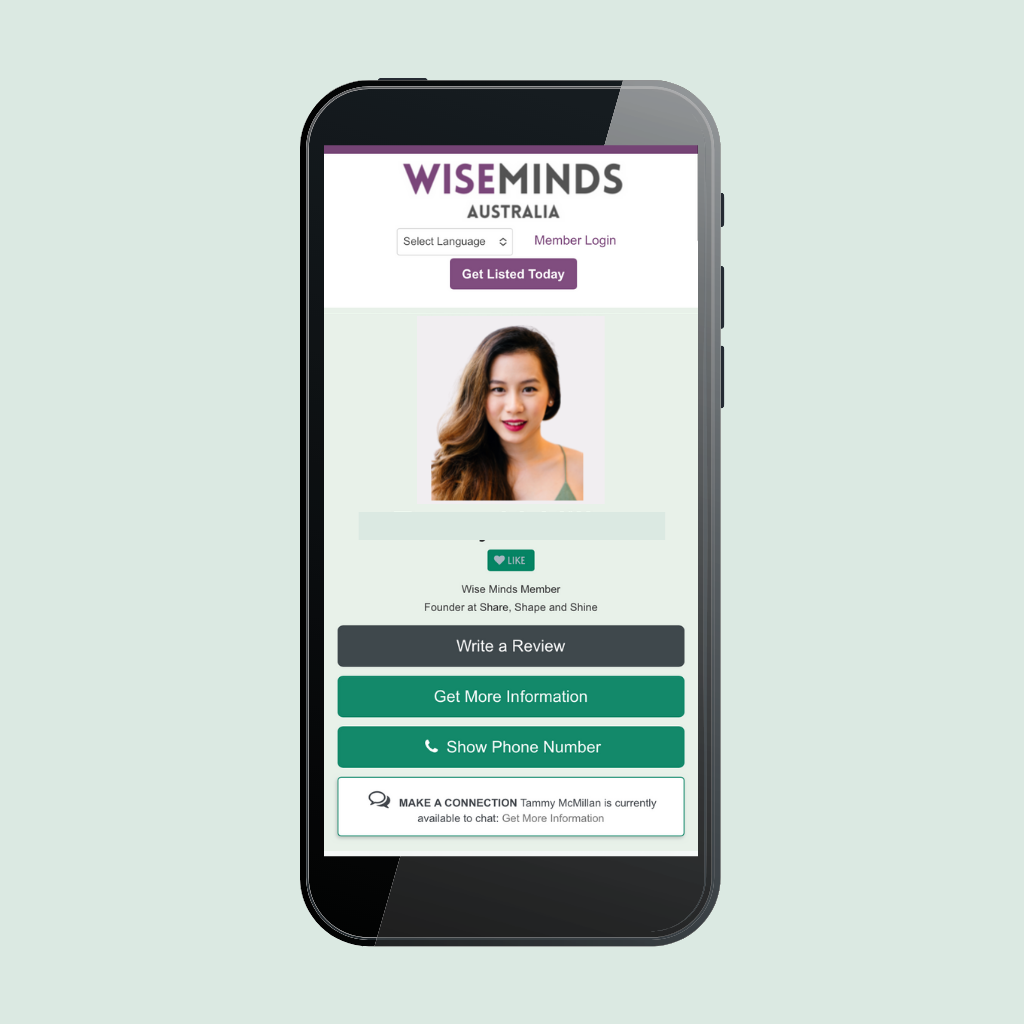 New features are being developed all the time and when they become available our Elite Members will automatically have them available in your dashboard to use.
Have an idea? Contact us so our development team can get to work!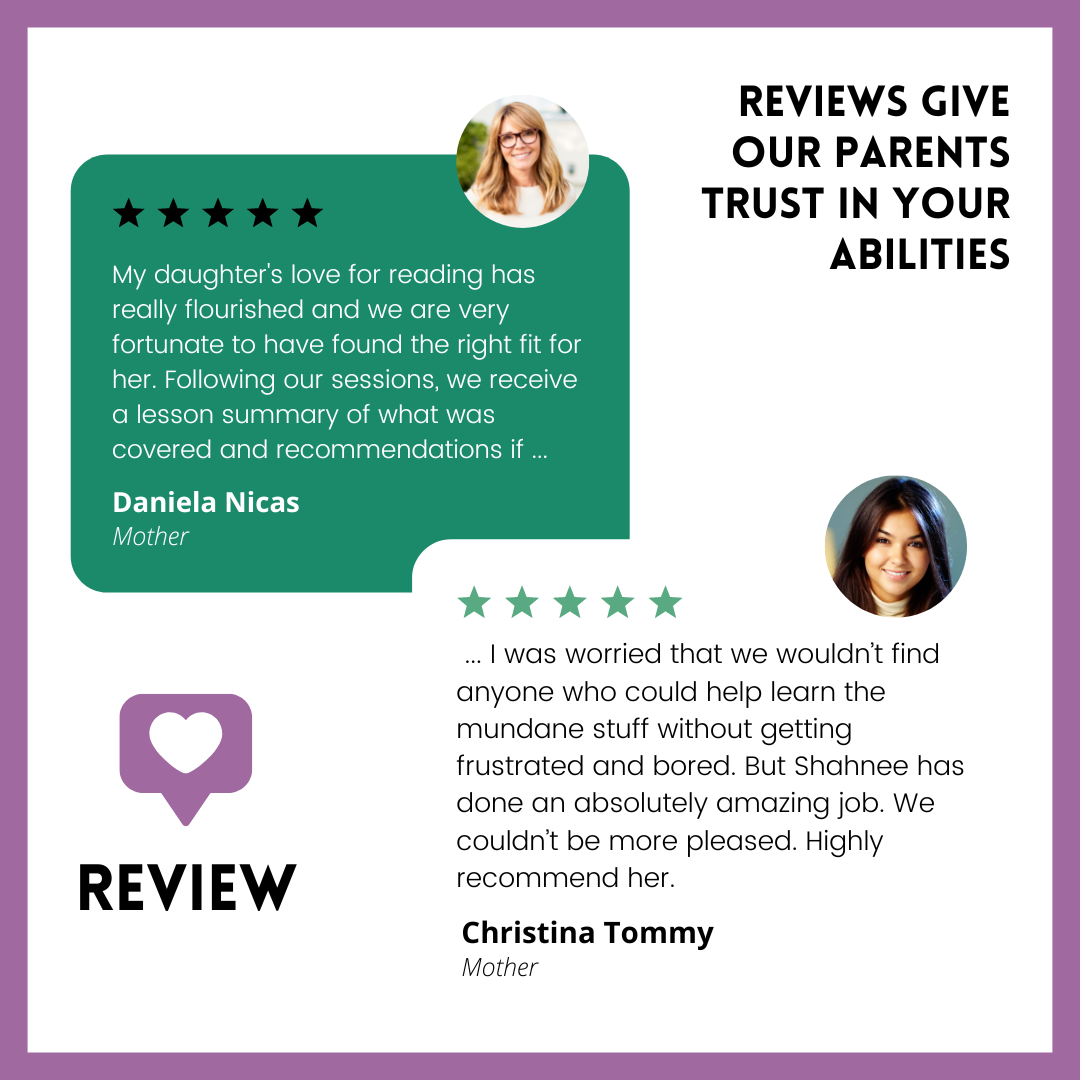 25. Embedded Google reviews
Automatically display your Google Reviews directly on your profile.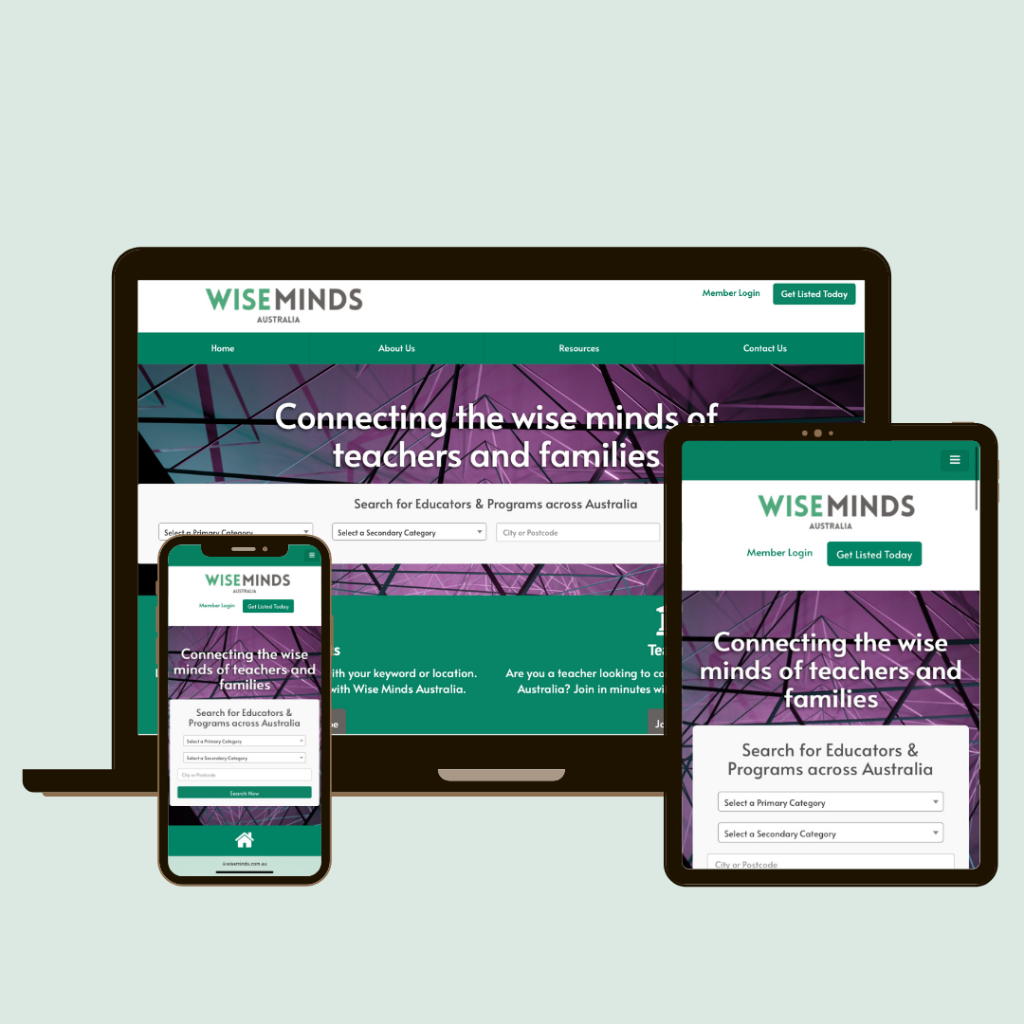 26. No contracts. Cancel anytime
We're so sure that you'll be happy, there's no need to lock our clients into any long-term contracts.
Any questions about our features or something else?